so far we've been having way too much fun, and not enough time to update you all and we apologize...here's the short story version.
SO matt nottingham.....awesome kid, his friend, and drummer of the rooks, even more so. please believe us when we tell you to party in norfolk VA, it might just change your life.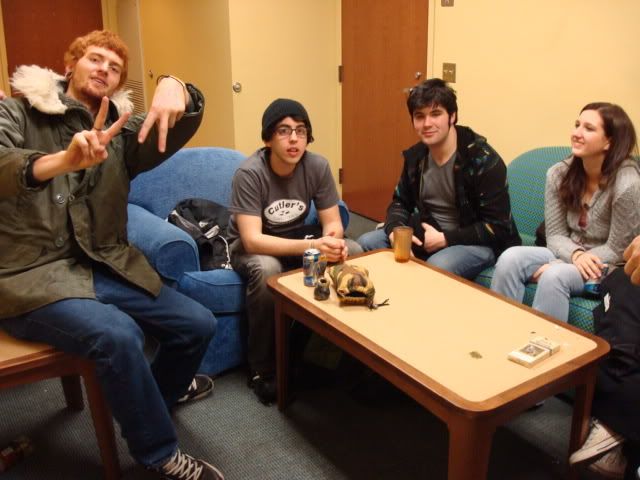 next on the list was baltimore where we stayed with our friends, Abiku (myspace.com/abiku) (maybe the sweetest people in the whole entire planet) and their kitten. they cooked us amazing vegan food, let us stay in their house for 2 days, and drove us all to the biggest fucking mall i've ever seen. lo-fi social club = awesome arts collective.
moving on to pittsburgh: (we're running out of time here already, creeping motor lodges make you check out kind of early)
-belvederes had:
-$2 pints.
-crack deals going on at the bar
-bootleg movies and porn (doggin dat ass #3)
-a wendy's across the street where someone passed out from doing too much heroin
-a crazy lady who made it more than clear that she hada white boyfriend and two houses.
-a band called the outclassed who put on a pretty fucking amazing show.
all in all pittsburgh was pretty sweet, and completely gorgeous..too bad we were kicked out at 7 in the am due to some bad landlord business.
. . .and that's all the time we have for now. soon we'll update you on columbus, cincinatti, a couple videos, tons of pictures (of our travels and the knife collection that ray has built)